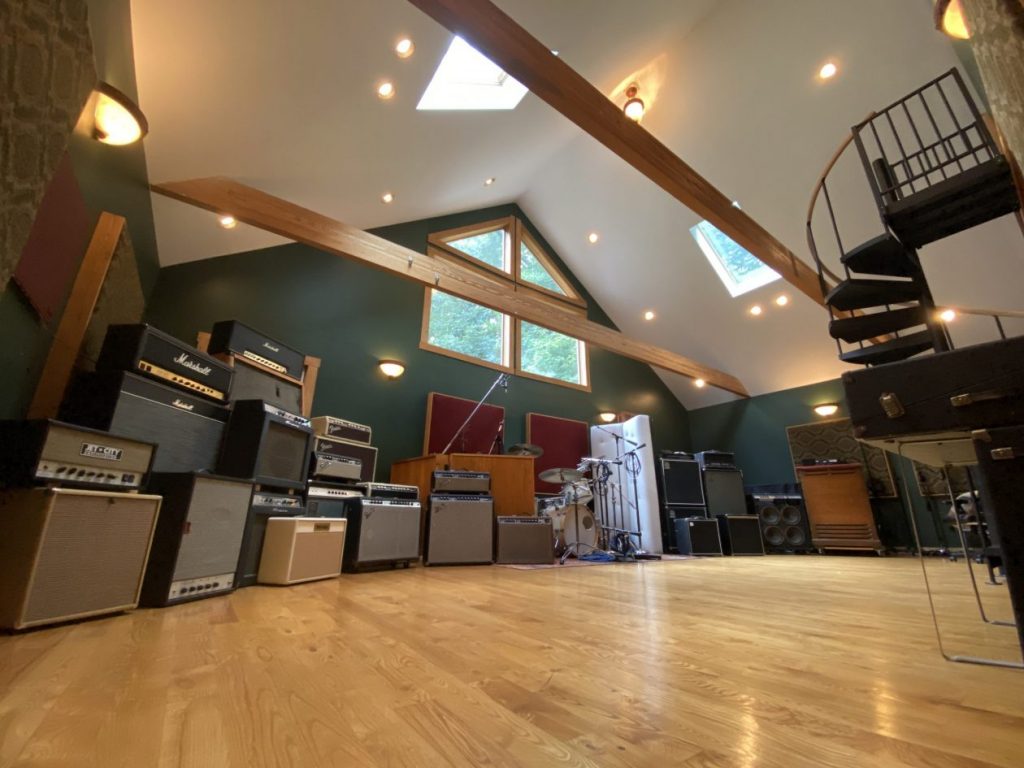 The Live Space.
This is a beautiful sounding room unique unto itself. It has natural lighting and a rich ambient quality that is great for drums, guitars, pianos and organs and many vocalists love it as well.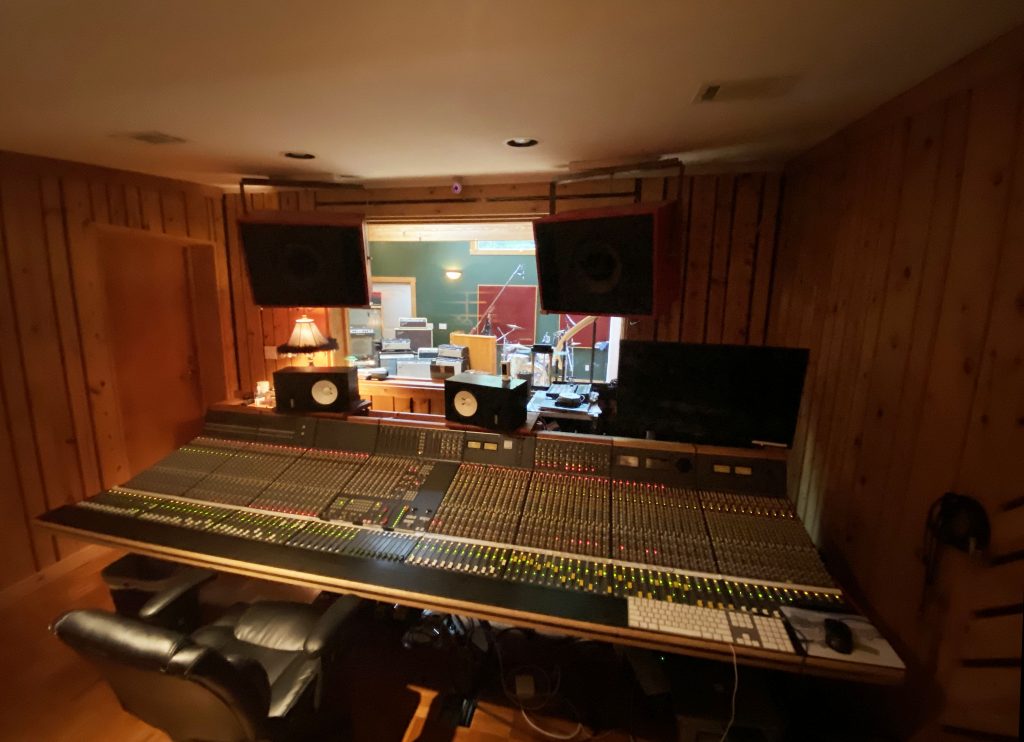 Our Control room is designed to hear every nuance naturally. It has been built and redesigned several times in 3 different locations over a 30 year period and is very much one of the best listening rooms around. You have to hear it to believe it.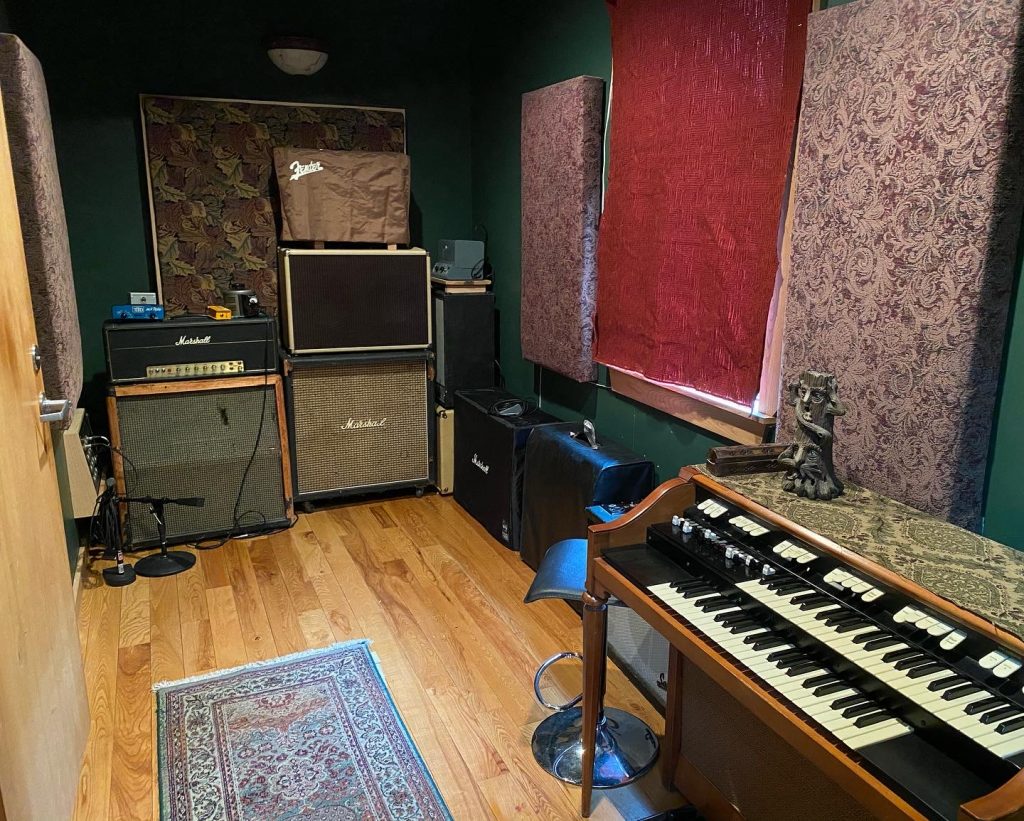 Iso 1 is the first of our iso rooms. It is now primarily used as part of a two room, two amp setup that simultaneously feed the live room. This allows us to capture the amps and the rooms with 5 microphones in a technique that we have developed over many years.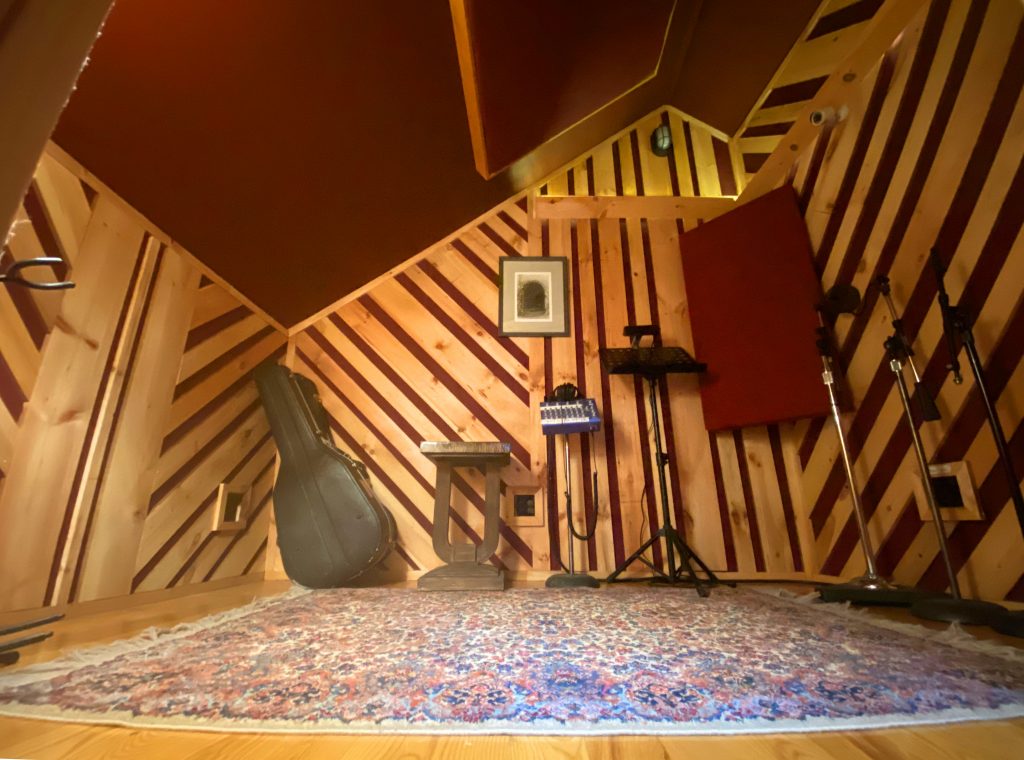 Known as the confessional, this room is best suited for intimate vocals, acoustic guitar and controlled percussion. Once the door is closed you are really in a world of your own.
Being away from the busy world makes it much easier to get work done. Our production team is a focused machine.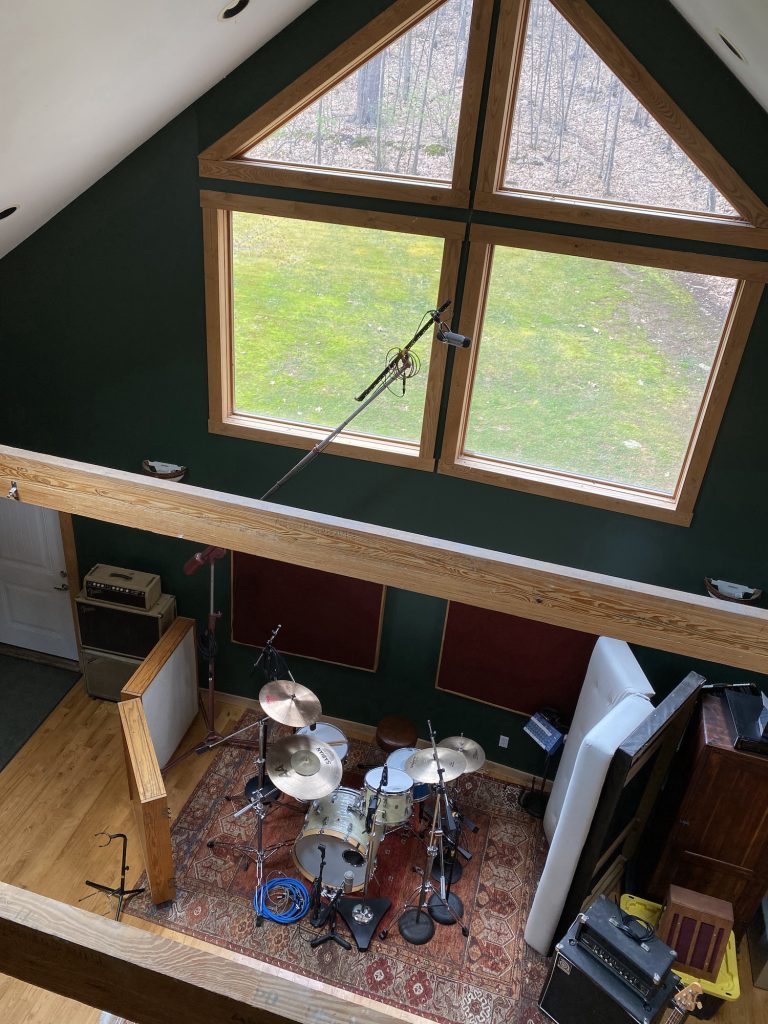 A view from above the live room taken during a drum session set up.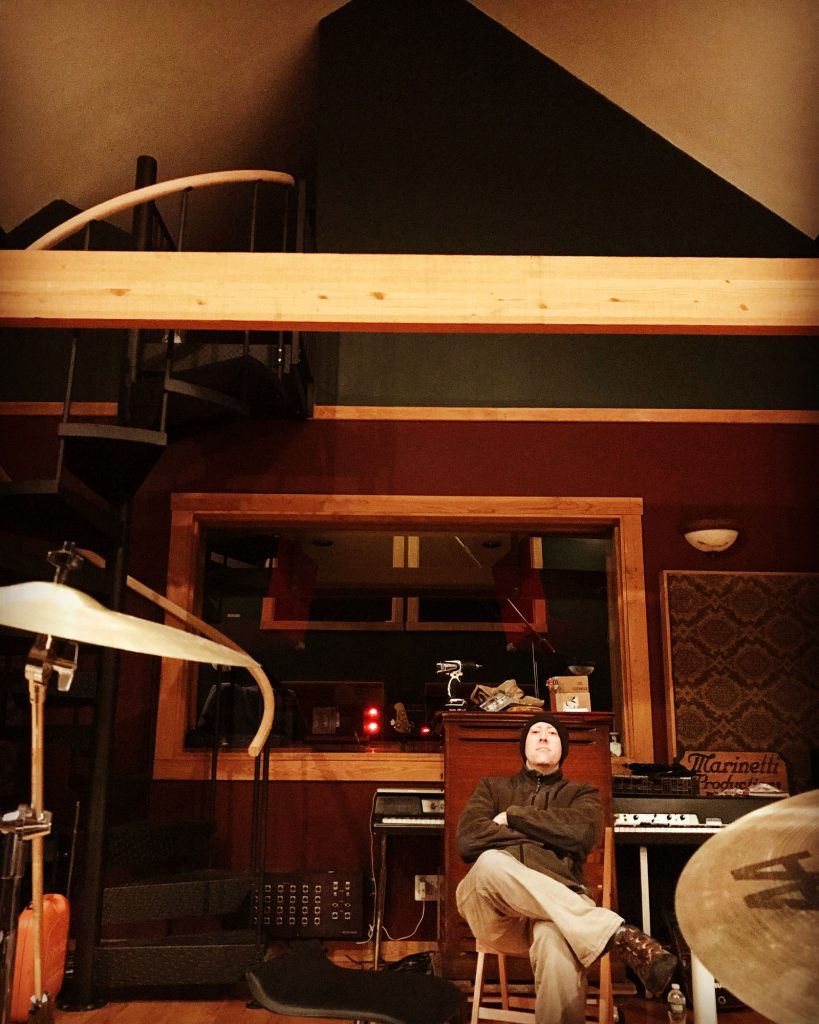 Dan "Mr. Choclitz (himself)" in the live room after a tedious editing session.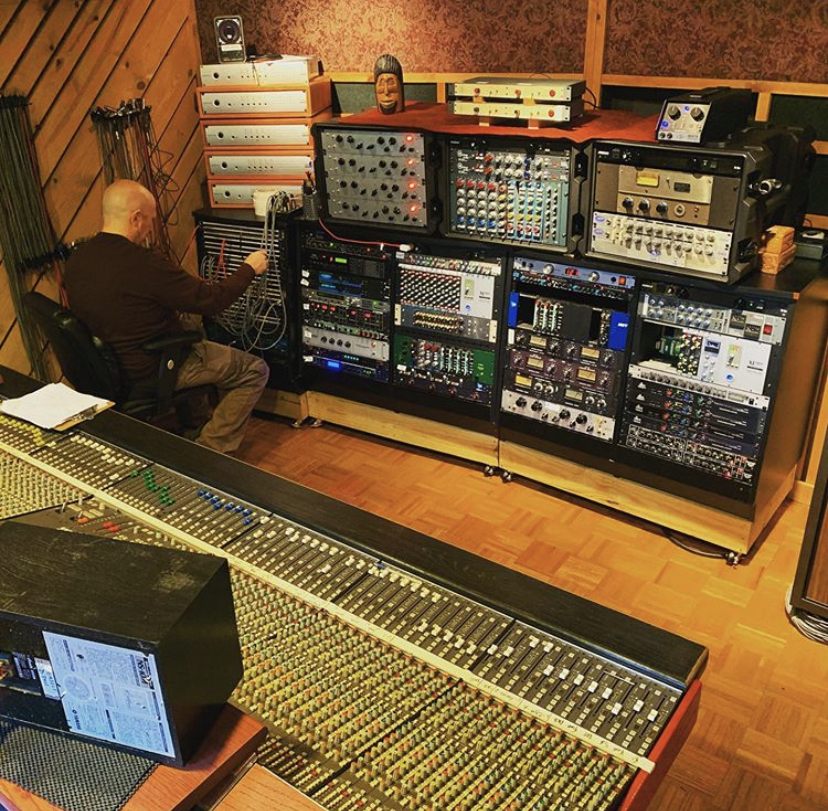 Here, a better view of the outboard gear. As you can see we are blending new and old world technology here to bring you the best of both worlds.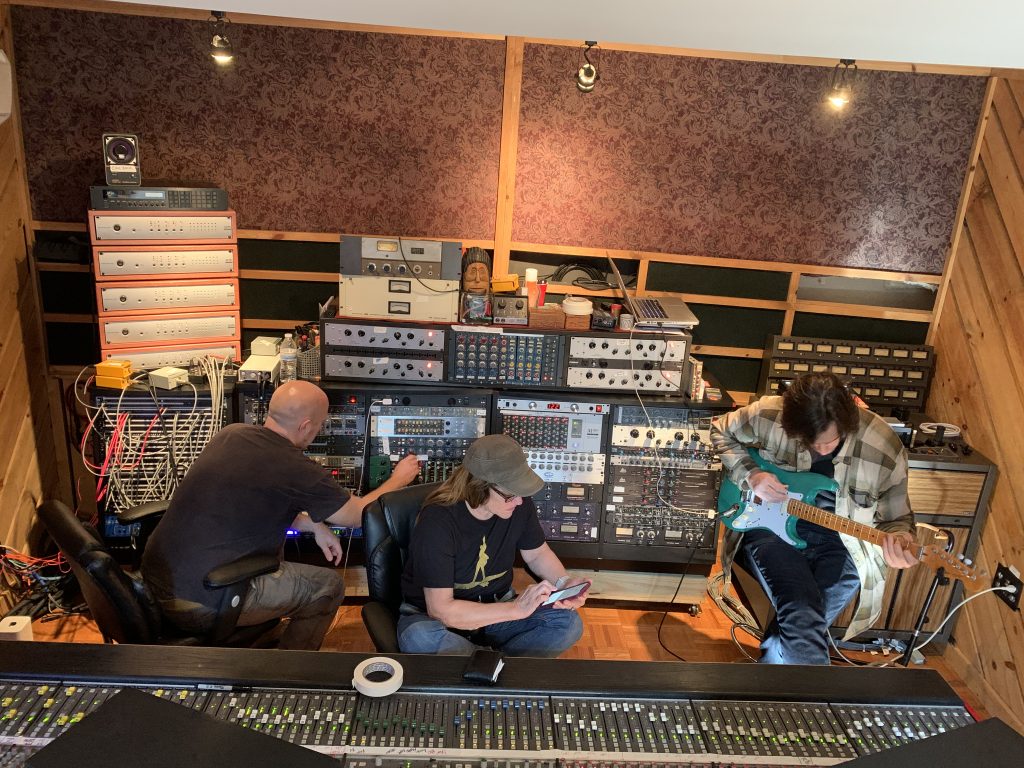 Guitarist Joe Cirotti cutting a solo for another artist. Joe is one of a kind.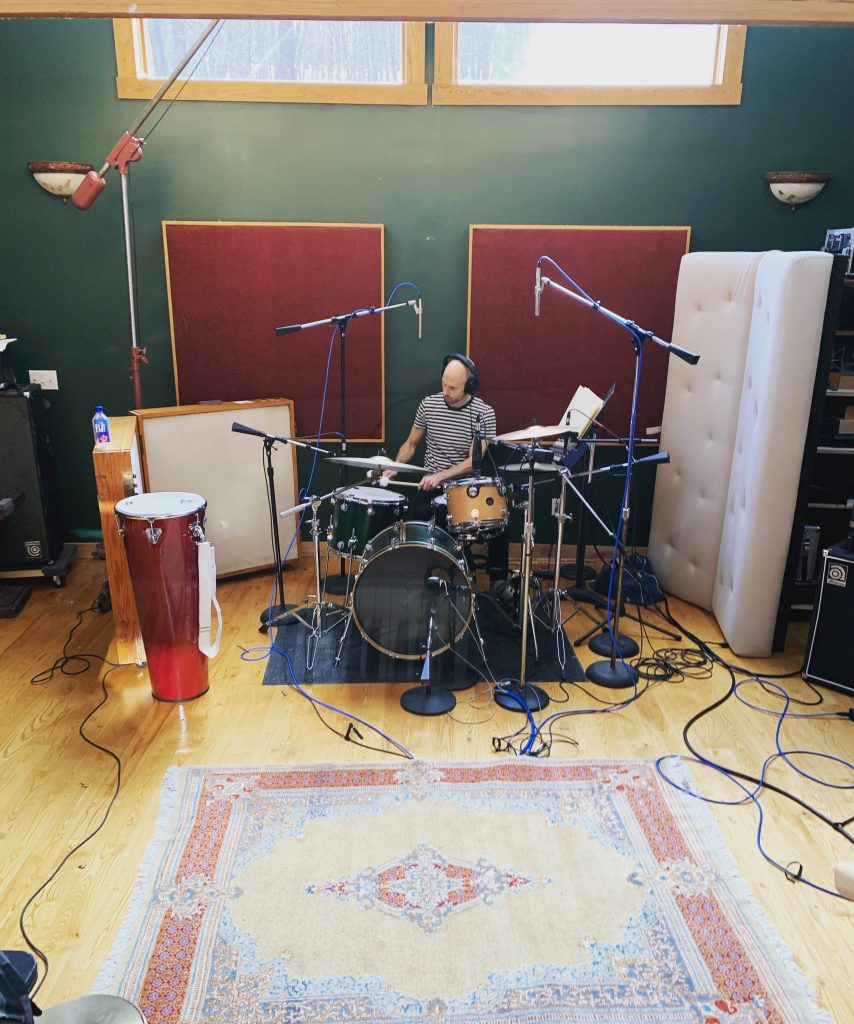 David Heilman cutting drum tracks with the P.J. Controneo band.